Eye Disease Management With An Austin Optometrist
Keeping your eyes healthy requires the right tools and information. When an Austin optometrist identifies an eye disease during your exam or check-up, you want to start taking measures to manage the situation. At Austin Vision Center, we help you keep up with your goals and situation through proper eye care.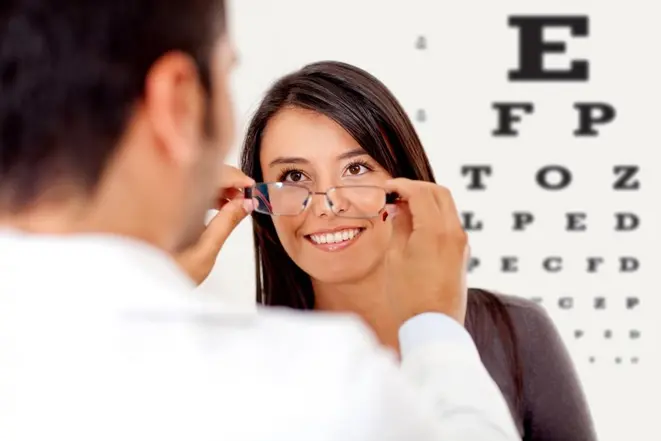 Treating Eye Disease in Austin
An eye disease in Austin refers to any condition of the eyes that interferes with your vision or eye health. It may refer to an eye infection like pink eye or it may relate to more complex problems like glaucoma and cataracts. The exact treatment depends on the underlying complication and the needs of your eyes. We may prescribe medications or corrective solutions for visual changes.
Diagnosing With Your Austin Optometrist
Our process for diagnosing an eye infection or disease starts with the eye exams. At our clinic, an Austin TX optometrist evaluates the current health of your eyes and then identifies potential problems. We provide comprehensive eye exams to check for changes to your vision. We may ask questions about your health, particularly if we notice concerns related to diabetes or other medical conditions.
During an exam, we also look for any signs of infections or diseases. We may notice signs of dry eyes and ask about your experiences. We also discuss any corrective lenses you currently use and may recommend alternative solutions when contact lenses seem to contribute or worsen an eye condition.
Our Management Solutions
Treating or managing an eye infection or disease starts with the eye exams and then moves toward the recovery process. For many conditions, we prescribe a medication to address the symptoms or the underlying cause of the disease. For example, we may prescribe eye drops for infections or dry eyes. We also recommend medicated eye drops for glaucoma in certain situations.
We help you find the right corrective lenses when an exam shows a change in your vision. We may recommend eyeglasses or a different type of contact lens when a disease develops in relation to your contacts. Our team also checks for common complications with your eyes and may suggest more regular exams to keep your treatment up-to-date.
Since we may recommend medications or medicated eye drops in certain situations, we ask for some basic medical information. Generally, we may ask about any medication conditions that contribute to the eye disease or we discuss medications you take for other medical reasons. The information helps an optometrist select an appropriate treatment or management solution after discovering an eye disease.
Call Our Office Today!
Treating eye diseases or problems with your eyes ultimately depends on the underlying causes of your problems and the goals you set. At our clinic, we identify potential problems early through regular eye exams and we recommend appropriate management options based on your needs. To learn more about our treatment solutions or to set up an appointment with an Austin TX optometrist in our clinic, contact us today.