Daily Disposable Contact Lenses Explained by Our Austin, TX Eye Doctor
Daily disposable contact lenses are special soft lenses designed to be worn for one day and then discarded. Patients put in a fresh pair of contacts every time they wear them, whether that is daily for regular users, or occasionally, for part-time users. Austin Vision Center offers daily disposable lenses for our patients, and we believe that for the majority of contact lens users who are able to wear them, daily disposables are the best choice.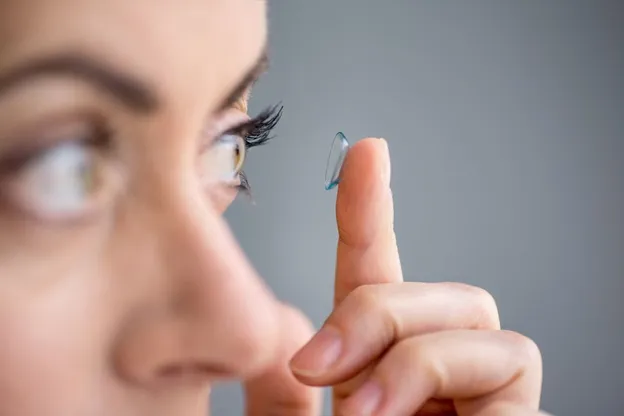 How are Daily Disposables Different?
Most contact lenses are designed to be worn for a period of two weeks to several months. Users must take them out at the end of the day, clean them properly, and store them in contact lens solution overnight. Some of these lenses are labeled as 'disposable' because they are discarded at the end of the wear period. However, only daily disposables are designed to be worn for one day before being replaced.
The Benefits of Daily Disposable Lenses
There are many benefits to daily disposable lenses, including health and convenience reasons:
Daily disposable lenses do not require regular cleaning and proper storage
There is not enough time for debris to build upon the lenses before they are discarded
People with allergies may find that they can wear these lenses because allergens do not have time to stick to them
Disposable lenses are often more comfortable than other lenses, likely because they are cleaner
Most peoples' prescriptions can now be accommodated in these types of lenses
As manufacturing costs have gone down, daily disposable lenses have become more affordable. Users also save money on the contact lens storage solutions and cleaners that they would have had to purchase for conventional lenses. Daily disposables often cost less than people think, so feel free to ask our eye doctor about the cost of your prescription lenses at your next fitting!
Daily disposables are also available for a wider variety of eye conditions than ever before. People in the past were told that they had to wear conventional lenses are now able to wear daily disposables in many cases. If you can wear soft contact lenses, chances are good that you can wear daily disposable lenses.
Contact Austin Vision Center for Your Next Contact Lens Fitting
Here at Austin Vision Center in Austin, TX, we offer contact lens fittings for patients with many types of eye conditions. If you are interested in wearing contacts, or if you already wear conventional lenses and are considering switching to daily disposables, give us a call to schedule an appointment. We can be reached at 512-477-2282 for our office located at 2415 Exposition Blvd, Suite D or reach us at (512)258-2282 for our location at 7301 N. FM 620, Suite 165. Our patients love their daily disposable lenses!