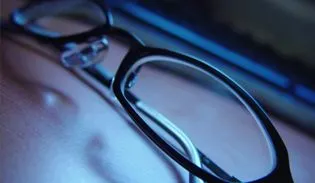 We have been meeting personally for over 20 years with the world's most fashion forward eyewear designers to refine our frame collections. The result is over 1,300 carefully selected frames and sunglasses from Europe, Japan, and the United States, and the expertise to help you select the perfect frame which will allow you to view your eyewear not just as a way to see better, but to also enjoy feeling great about the way you look when wearing them. Come visit our professional frame stylists today and let them assist you in selecting your favorite pair of glasses.
Oliver Peoples

Since 1987, Oliver Peoples has been the bench mark for high-end frame styling.
Robert Marc
http://www.robertmarc.com
Robert Marc creates timeless eyewear designs by reviving the art of the handcrafted frame. His signature hinge adds distinction and luxury to each frame. A favorite among celebrities, a Robert Marc frame will become your favorite too!
Orgreen
Lunor

i.c.! berlin
https://www.ic-berlin.de/
Salt
http://www.saltoptics.com
Barton Perreira
http://www.bartonperreira.com
Gold & Wood
http://www.gold-and-wood.com
With a mixture of contemporary and classic styles, the models in the Gold & Wood Collection embody and reflect the spirit of the age. Delicate and harmonious lines, pared-down design, care and quality, the elegant and exclusive signature of Gold & Wood is unmistakeable.
Bevel
http://www.bevelspecs.com
A Brit, based in New York, and a true Midwesterner, have created a fashion eyewear collection for the "cognoscenti." Mixing it up with 4mm thick titanium, milled (one-piece) titanium, and a panacea of colored plastics, the Bevel team has succeeded to brighten the sidewalks and outdoor cafes. Cool, edgy and sometimes outrageous. Something for everyone.
Lafont
http://www.lafont.com
Lindberg
Oakley
http://www.oakley.com
Zero G
Mykita
http://www.mykita.com
l.a. eyeworks
http://www.laeyeworks.com
Masunaga 1905
http://www.masunaga1905.com
Woow
Maui Jim Sunglasses